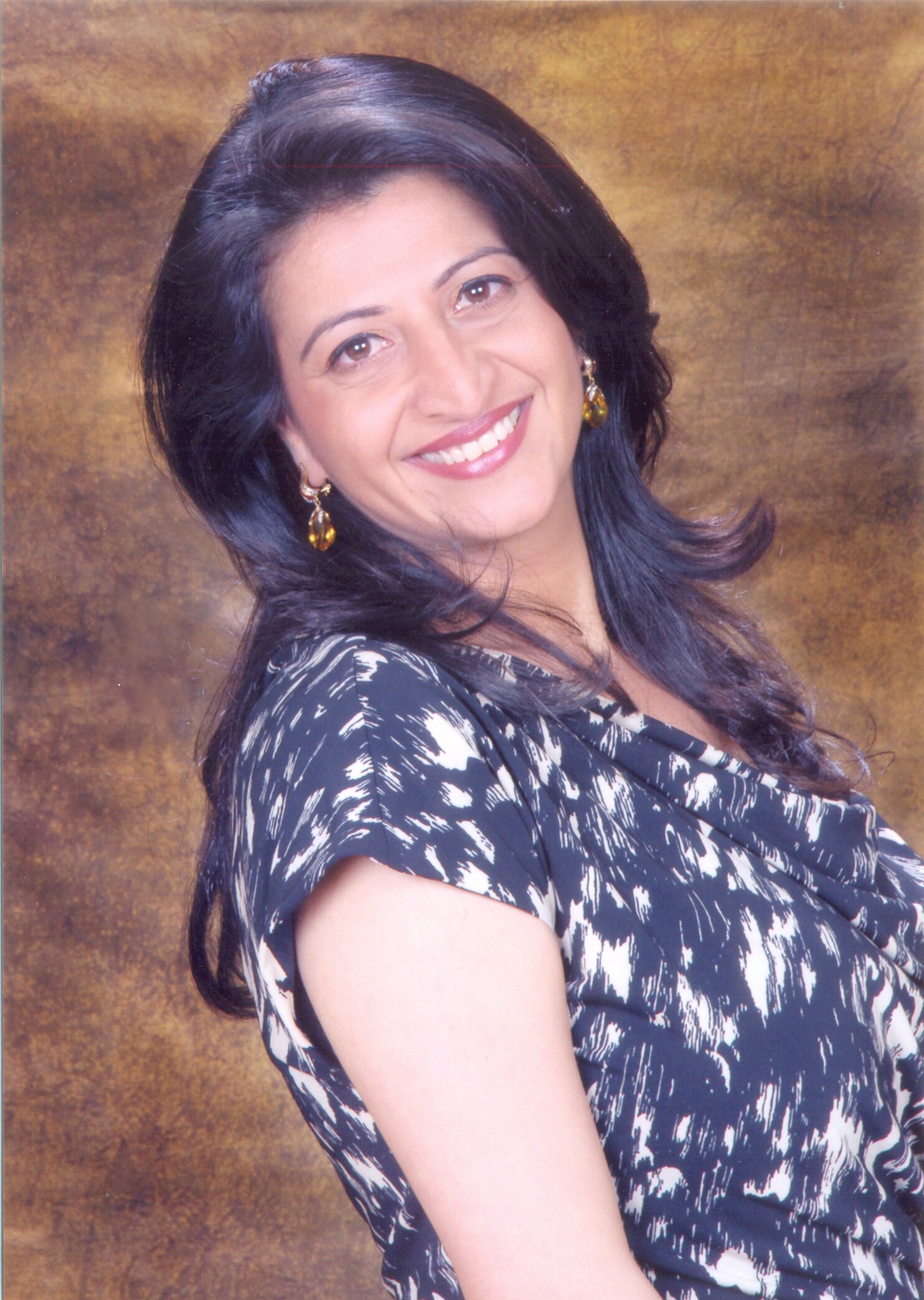 Meher Sarid is the President-Corporate Affairs (Head Marketing, Communications, HR and Training), at Oxigen Services India Pvt. Ltd. She has 23 years of work experience in the fields of management, brand, design, communication and service excellence.
Meher Sarid is the President-Corporate Affairs (Head Marketing, Communications, HR and Training), at Oxigen Services India Pvt. Ltd. She has 23 years of work experience in the fields of management, brand, design, communication and service excellence.
Meher joined the Company in February 2006, as a Consultant. Previously, she was heading the Bugzy Content Business, which was then followed by the making and marketing of Oxigen Wallet & developing the online business with VAS. Currently, she is the Brand custodian for Oxigen and heads marketing, communications, HR, quality & service excellence and training.
She started her career with the ITC Welcomgroup's Maurya Sheraton Hotel & Towers, New Delhi, as a Sales Executive and moved on to being the Banquet Manager.
Meher has a BSc Degree holder, and is a National Gold Medalist from the Institute of Hotel Management, Catering and Applied Nutrition, New Delhi.
In this exclusive interview with Ratnika Swami for India Digital Review, Meher talks about Oxigen's strategies to engage with the tech saavy audiences, how digital is faring in comparison to other media, the shift to paperless wallets and the challenges faced in tapping into the Digital medium. Excerpts:
Q. At what stage of evolution do you think is the digital space in India? How do you think it is growing—or not growing?
The digital space in India is very dynamic and is relentlessly evolving. When digital or online media was at its nascent stage, marketers would flirt with this medium. The total ad spend on this medium would be a fraction of the marketing spend. But the story has changed considerably in the last 5 years and each year it's evolving, growing and adding new dimensions.
As marketers we have understood that this space gives us three key benefits. Firstly, you can go digital even with a limited budget. So any player big or small finds it to be a cost efficient medium to spend. Secondly, It allows for flexibility to monitor the spends, pause, restart, and that is a big plus in today's marketing which is so ROI driven. Lastly that is where consumers are spending 70% of their time today so what better way than to advertise where their mouth is.
Digital space in India has witnessed phenomenal growth in terms technology and its acceptance. The number of organizations and enterprises increasing their digital marketing budget is growing at a snowballing rate. Although the traditional means of marketing still has its own appeal, the digital is something that no one can afford to ignore. In view of this we at Oxigen are also investing heavily in the digital space for the brand.
Q. What are you doing online to stay ahead of your competitors in India?
In order to keep up with the fast evolving digital market the first thing we did at Oxigen was to increase our marketing capital by 50% on the digital medium alone. In addition, we carve out integrated campaigns that help in amplification and brand building. All our campaigns are 360 degree campaigns e.g. 'Stroke Of Midnight' in 2014 and 'Play the host' in 2015. The Digital skew on both the campaigns was very evident as that was one platform that helped us monitor the campaigns regularly. We also have a focused Social media strategy that serves as a pulse for us. Lastly, we like to focus on our products and services which actually keep us ahead of our competition.
Q. How important is social media in your marketing plan?
A major chunk of our TG, between the age group of 18-35, spend a lot of their time on social media and therefore ignoring social media would be unwise. Additionally social media campaigns have immense potential of going viral without any additional cost. In fact we regularly do exclusive campaigns on our social media platforms and they deliver strong engagement amongst our followers. In addition, it's become a strong pulse for us to listen to the mood of our customers. Many times feedback received through social media have propelled us to make changes in the product or design a new campaign.
Q. Could you please share in brief a couple of digital marketing campaigns you find different or noteworthy?
Our recent activation campaign "Playthehost" is one of my personal favorite. It is a clutter breaking campaign that is a perfect example of both online and offline coming together to drive a singular marketing objective – Registrations! Our daily registration numbers increased 15x times with this campaign and it delivered scores on brand awareness too.
Another attractive campaign was the Dove-Be Beautiful campaign. The aim of the campaign was to celebrate the natural physical variation embodied by all women and inspire them to have the confidence to be comfortable with themselves. Being a woman and a marketer, I related to the idea and the execution.
Q. How much of your total marketing spend do you spend on digital? And how do you maximise the ROI?
Up until last year at Oxigen Wallet, when we had not gone ATL, we mostly focused on Digital and spent around 70% of the total marketing capital on it. However, with the hike of 200% in our marketing budget, we have now created a balance for digital and ATL.
Q. What are the main challenges you face in reaching out & engaging with the digital audience?
There are innumerable challenges that we face while trying to reach out to our audiences. However the ones which concern us regularly are the difficulty to keep the customers engaged on a sustainable basis after acquiring them.
Another factor that bothers us is to make our app 'The App of Choice' amid the plethora of choices the consumers have today in the market. The most difficult of them all is to constantly look for the loop holes in our product to stay ahead in the game of evolution. We thrive to be the best and give our 100% is every aspect. One big challenge for us is to compete with the habit of using cash. The consumer is more comfortable using cash despite it being messy. Converting them to use a digital wallet and creating a habit out of that is the biggest challenge that we as wallet players face.