ET Money's Big Billion Feat, Rs.100 crore Achieved in just 9 months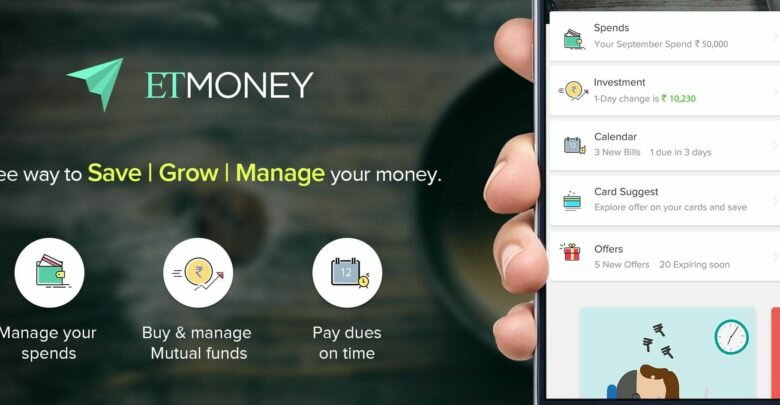 Times Internet's personal finance management App, ET Money, India's top finance management and investments app, has seen its users purchase mutual funds worth Rs.100cr. within nine months, a senior company executive said.
"We have seen huge inflow of money invested in mutual funds through the app in a short span of time. While 100cr is no where close to our real ambitions, its more of an indicator that our proposition of "simplicity on mobile" is resonating well with the new age Indians", said Mukesh P Kalra, Founder & CEO, ETMONEY
The app which was launched two years ago has been downloaded by 2.5 million users. Initially conceived as a platform to help users maintain a roster of their daily and monthly spends, the app enabled transactions of mutual funds and insurance products few months ago. Its ability to digitally create the financial profile of its users & provide easy to understand simple solutions for such users has proven to work till now.
ET Money also tied up with Reliance Mutual Fund to create SmartDeposit, an investment solution that allows users to park surplus funds in liquid debt funds (very low risk mutual funds) that yield returns higher than bank deposits and allow instant withdrawal when required. On the back of such innovations, the company claims that today its the largest app based based investing platform in India in terms of monthly SIPs, AUM and New investors added per month.
Almost 70% of the transactions undertaken on the platform were in the form of investments in equity-linked mutual funds, according to company provided data. The app has attracted investors from outside the top 15 cities that traditionally account for a majority of mutual fund investments, Kalra said, and added that ETMONEY was acting as a catalyst for deeper penetration of financial products due to its super simple experience.
After helping users grow their money through Investments and protect it with Insurance, ETMONEY is working to make things affordable for its users through a unique data-led loan solution which will be launched soon. ETMONEY aims to eventually evolve into a full-stackfinancial services firm that is deeply tech, data-enabled & can be accessed on any mobile phone.
The android app can be downloaded here, while the iOS version can be downloaded here.
Android link — https://play.google.com/store/apps/details?id=com.smartspends&hl=en
iOS link — https://itunes.apple.com/in/app/etmoney/id1212752482?mt=8#